Explore Your Educational Options
Modern living presents complex challenges. From employment concerns to family issues, the weight of personal responsibilities can make it hard for individuals to stay focused on the "big picture." Fortunately, when personal matters become unmanageable or life's burning questions demand attention, professional life coaching services can help make sense of complicated circumstances.
Background and education varies across practicing life coaches. Although the vocation isn't regulated in all areas, training in psychology and personal motivation are common among coaches. The most productive coaching relationships rely on a strong alliance between the client and his or her life coach, so trust and confidence are key components of the bond. Professional life coaches earn this trust through education and practical experience tackling client concerns.
Whether you are just getting started in the workforce or changing careers midstream, working as a life coach can be a rewarding way to earn a living. Personal traits and characteristics that will help you succeed in the field:
Compassion
Determination
Objectivity
Organization
Analytical thinking
Commitment to ethics
Motivational personality
Glass half-full mentality
Self-confidence
Creative problem solving skills
Empathy
Strong communication skills
Desire to listen and observe
If you are strong in these areas and possess a desire to help others, it is time to put your passion to work as a life coach.

Helping People Reach Their Full Potential
Life coaches occupy a unique niche in the field of public and personal health. Although the profession borrows from counselling and other psychological disciplines, its pragmatic nature helps set the vocation apart. Life coaches target specific conditions and life events, empowering clients to choose productive pathways.
Each person has an idea of what might constitute his or her ideal self. In some cases, realizing closely-held career dreams and aspirations define what might be seen as the "best" version of oneself. Another person may look to healthy household conditions and family ties as the backbone of personal fulfillment, reflecting a different kind of "best." Still others are slowed by personal obstacles, focusing on targeted self-improvement to yield a better self. In each case, challenges can arise, prompting reflection and action. Life coaches often step-in at these crucial times, helping clients sort-out priorities and explore actionable alternatives.
In practice, coaches don't advise or mentor, as much as they provide structure and guidance. The empowering approach helps clients find the tools needed to analyze life's conditions and be decisive when action is in order. Clients seek life coaching services for these and other reasons:
Arriving at a career crossroads – Clients consult life coaches for strength guiding budding careers and to facilitate professional advancement.
Facing extraordinary personal challenges – Health setbacks and other unexpected events can have a major impact on life's direction, prompting input from professional life coaches.
Coming to terms with major transitions – Starting school, relocating, buying a home, and other forms of personal upheaval can lead to questioning, calling for a life coaching boost.
Reconciling relationships – Divorce and other relationship concerns cloud personal resolve, creating uncertainty of action. Life coaching can help clients find decisiveness and firm emotional footing.
On the Job
Professional coaches conduct skilled examinations of the conditions impacting each client. An initial session typically includes a period of consultation, lasting an hour or more, during which specific goals are shared and steps are taken to establish a reasonable course of action. In particular, life coaches identify challenges and obstacles preventing clients from living life to its fullest. By cutting through the interference, coaching techniques point clients to inner strengths and abilities capable of guiding them to better fortunes.
Follow-up sessions can be conducted by phone or in-person, giving clients and coaches time to assess progress and implement changes to the master plan. As life rolls on, weekly calls and email exchanges are enough to support clients working through difficult transitions and other challenges. Life coaches don't provide a "standard" cure. On the contrary, each case is unique and contact carries-on as long as it is beneficial. Coaching relationships may last a few sessions or extend for years, based upon the needs of each client.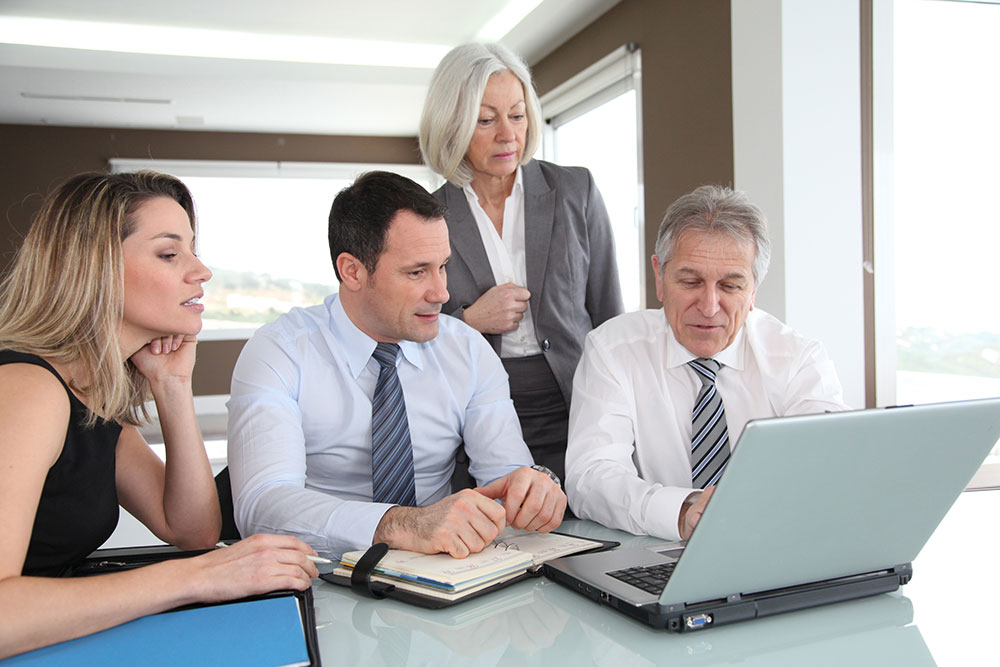 A life coach typically works with high levels of autonomy, carrying a manageable load of clients (perhaps a dozen or more). Advances in communications technology extend the reach of modern life coaches, enabling them to connect for video chats and respond timely via email. As a result, it is possible for coaches to work across great distances, helping clients around the world.
According to the Bureau of Labor Statistics Life Coach Career Outlook publication, high job satisfaction is what draws some coaches to the profession. The organization does not specifically gather information tracking life coach employment, instead including the vocation among related fields, such as school and career counselor. In this category, job growth is expected to keep pace with the national average. Many counselors have master's degrees, earning a median annual income of more than $50,000 in 2015.
Rehabilitation counselors employed in another field related to life coaching earned median annual incomes of around $35,000. It appears many life coaches work part-time or non-exclusively, so data (if available) would likely reflect a wide range of earning levels. Coaches may find regular employment in care facilities, helping residents overcoming challenges, but many are self-employed entrepreneurs.
Accredited Programs Furnish Life Coach Training
Launching a career as a life coach, or enrichment specialist, as the position is sometimes known, doesn't follow a standard educational blueprint. On the contrary, specialists emerge from diverse backgrounds, bringing professional experience and supplemental training to the profession. Though the field is not regulated by most states, earning credentials reinforces coaches' skills and ensures basic competency in the principles of life coaching.
As an unregulated profession, life coach training is offered by dozens of U.S. educators. The best training programs are recognized, or accredited, by industry oversight agencies committed to elevating standards within the field. If your plans for employment include developing a career as a life coach, completing a reputable course of study not only instills basic knowledge, but earning credentials also boosts your professional reputation. Programs vary in scope and length, awarding certificates and proof of completion, in the case of seminars.
Industry organizations such as the International Coach Federation (ICF) play an active role reinforcing high standards in life coaching education. The Federation is an accrediting agency, charged with evaluating learning opportunities and recognizing excellence in coaching education. The group looks at individual programs, weighing the strengths and weaknesses of each course of study. Earning accreditation requires a school to excel meeting established benchmarks.
Training programs are evaluated on their ability to deliver ICF's core competencies, outlined below. ICF uses four general classifications to represent the 11 competencies of an effective life coach.
Setting a Foundation – Establishing an ethical and professional practice, as well as arranging meaningful coaching agreements represent the professional foundation of practicing life coaches.
Creating Relationships – Working with clients in trusting, productive relationships leads to the best outcomes. Developing a life coach presence is integral to success in this area.
Effectively Communicating – In addition to asking the right questions, effective life coaches are good listeners. Clear, direct communication strengthens the client/coach relationship.
Facilitating Learning and Getting Results – Helping clients help themselves is a universal goal shared by life coaches, so the ability to generate results is an essential competency. Increasing awareness, providing guidance and monitoring progress are three important responsibilities of an effective coach.
Achieving the designation of Accredited Coach Training Program (ACTP) requires an institution to put-forth coursework and philosophies consistent with ICF's competencies and prevailing industry standards. Courses eligible for the credential are comprehensive, providing start to finish instruction in theory and practice of life coaching. In order to be considered for accreditation by the ICF, an educational organization must meet these guidelines:
Provide a minimum of 125 hours of student contact.
Deliver at least 80% of instruction dedicated to ICF Core Competencies. The remaining 20% of time spent with students may be devoted to curricular areas outside core requirements. Independent reading, writing, and conducting personal research are approved activities accounting for the 20%.
Comply with strict operational standards. In order to advance consistent life coaching education and protect the interests of students in-training, accredited programs must meet ICF's standards. For example, trainers offering accredited life coaching courses must maintain an up-to-date website detailing course qualifications and other import consumer information. Programs must also be in operation for more than six months, before earning accreditation. And a proven track record of graduating students is also required, calling for a least one class of enrollees to pass through the entire program.
Employ ICF credentialed staff. Instructors passing-on ICF life coach training are expected to hold at least on certification from the organization.
Facilitate a minimum of 6 observed coaching sessions. A key learning opportunity for program participants transitioning from student to life coach, observed practical training works-out procedural concerns and helps build confidence among coaches nearing employment in the field.
Provide at least 10 hours of mentor coaching. Focused mentor training with credentialed experts zeros-in on coaching techniques and practices, preparing program enrollees to work as professional coaches.
Conduct a final performance evaluation for each student. Before credentialing students, an educator must measure competency with testing, including an actual observed session of each would-be life coach in action furnishing services.
Other criteria may also be required or considered.
Comprehensive programs are eligible for ACTP recognition, but not all educators extend all-inclusive courses of study. For incomplete programs, ICF extends another form of accreditation known as Approved Coach Specific Training Hours (ACSTH). ACSTH evaluates coursework hour by hour, recognizing individual aspects of training, rather than approving an entire program. Would-be coaches acquiring their education from an institution in this category are still eligible to pursue ICF credentials, via the ACSTH path to certification.
Continuing education is an essential feature of forward-looking service industries, so the most effective life coaches are committed to staying on the cutting edge, with periodic instruction. Continuing Coach Education (CCE) is coursework recognized by the ICF, aimed primarily at advanced learners and ICF credential-holders seeking renewal.
Earning Individual Credentials
In addition to accrediting training programs, ICF also endorses three individual credentials for professional life coaches. The designations serve as a form of self-regulation in an industry otherwise unregulated in most regions. Earning a credential demonstrates a commitment to the organization's high ethical standards as well as a comprehensive background, training in all aspects of life coaching. ICF has even gone as far as conducting industry research about the benefits of maintaining a credential. Using feedback from industry professionals, ICF research reports higher income potential among those with ICF training. And when compared to non-certified personnel, clients paired with ICF credentialed coaches are more likely to have a positive experience and recommend life coaching services to others.
Depending upon the number of hours completed and the specific coursework contained in a program, training results in each course graduate earning one of the following certifications:
Associate Certified Coach (ACC) – Students must complete 60 hours of training and log more than 100 hours of practical experience before earning this designation.
Professional Certified Coach (PCC) – Would-be coaches with more than 125 hours of training and 500 or more hours of experience (following the start of training) are eligible to apply for PCC credentials.
Master Certified Coach (MCC) – A Master has completed more than 200 hours of life coach training and amassed more than 2500 hours of experience.
Eligible candidates already working in the field are encouraged to apply for ICF credentials. By matching the level of experience required to one's individual qualifications, it may be possible to gain the endorsement without further education. Completing a brief survey helps guide each applicant to apply for the appropriate level of certification.
Learning Opportunities
Completing an approved course of study provides a solid foundation on which to build a career as a life coach. The scope of programs varies, so dialing-in your individual best learning option depends on where you live, which certification you're seeking, and whether or not you have a background (training or experience) in coaching. The following educational alternatives illustrate some of the worthy options available to coaches getting started and seasoned professionals committed to continuing education:
The Concordia University Center for Human Relations and Community Studies offers more than one way to advance your life coach career. The Wisconsin school is involved with research and training for the profession, including two fast-track learning opportunities. The first, a Professional and Personal Certificate program covers essential aspects of career and individual coaching. Completing the 16 day course prepares enrollees for ICF certification at the ACC level, instilling the fundamentals needed to begin working as a coach. Based on ICF core competencies, the curriculum also builds a foundation for continuing studies.
Journey to Mastery, Concordia's 9-day advanced life coach program elevates understanding to the PCC level. In particular, coursework expands on relationship building, effective coaching models, and creating the proper presence for interpersonal communication.
The Professional Coaching for Life and Work Certificate Program offered by UC-Davis Extension prepares enrollees for ICF certification at the professional level. Training toward a PCC credential, students are exposed to core competencies and practical coaching principles. The six-month course of study is offered twice annually, breaking the curriculum into easily-digested volumes of knowledge and experience. Chapters include:
Essentials
Skills
Coaching Conversation
Personal Foundation for Coaching
Establishing Yourself
Integral Coaching Canada promotes itself as the gold standard in coach training. The school's premier program is accredited by the ICF for 202 credit hours. The proprietary Integral Coaching Certification Program (ICCP) is presented in modules, enabling students to progress through each phase on the way to Master Certification. The first five-month course of study is foundational, leading to Associate Certification. Progressing to Professional level certification requires an additional 6-month term, deepening enrollees' understanding of key principles – and immediately applying them in practical settings. Completing a third 7-month module and scoring satisfactorily on the final exam earns Master Certification.
Professional Support
The International Association of Professional Life Coaches provides a forum for professionals, offering support in several key areas. In addition to networking opportunities and the organization's life coach listings, members benefit from various business resources – such as books and recordings prepared by experienced IAPLC coaches. Through partnerships with related organizations, the group helps with everything from marketing materials to image consultation. IAPLC also endorses educational programs, approving those with adequate standards in place.
The International Organization of Professional Life Coaches offers a $49 membership laden with benefits. In particular, business development resources help emerging professionals transition from training to gainful roles within in the industry. Benefits include:
Education discounts at IAP Career College
Industry updates (newsletter)
Savings on job-related spending, including travel and lodging discounts
The Association for Coaching (AFC) draws professional members from around the world. The advocacy organization is committed to raising standards in the industry, through consistent best-practices. In its efforts to champion the coaching profession, the group also strives to raise awareness about the proven advantages of life coaching. AFC membership in international, comprised of practicing professionals, educators, and other organizations committed to coaching culture.
Life coaching is beneficial under wide-ranging circumstances. The oft-misunderstood specialty borrows from counselling and therapy, but the explicit goal shared by life coaches is improving clients' ability to help themselves. During consultation, trained coaches help struggling clients recognize their strengths and refocus their energy. Effective coaching ultimately leads to productive lifestyle changes – carrying clients to positive outcomes. If you are ready to join the ranks of this rewarding profession, earning a life coach credential and developing experience in the field are two steps in the right direction.