Explore Your Educational Options
Simply defined, a midwife is a trained provider committed to helping mothers and infants. The International Confederation of Midwives (ICM) further expands on the definition, recognizing education, qualifications, competency, and the ability to meet regulatory requirements as integral features describing a midwife.
Complementing other care received by expecting and new mothers, the guidance and support offered by these nurturing professionals makes them valuable partners at each stage of a woman's life. In particular, various skills and expertise are applied by midwives, helping expectant mothers during their pregnancies and carrying-over to assist with optimal childbirth. Trained midwives also provide continued care during the postpartum period, contributing to the best possible outcomes for mothers and infants.
Midwives serve vital roles in the evolving health care marketplace, which currently shows a shortage of adequate care for women – including would-be mothers at every stage of their reproductive lives. The shortfall is projected to continue in coming years, leaving many women without access to gynecology and obstetrics services. At the same time, the number of midwives gaining certification is also growing, offering to one alternative solution for covering women's health care and child birth needs.
There is more than one way to enter the field of midwifery, so your personal background plays a role in deciding your best educational path. Are you an acting midwife with experience in the field? Or are you getting started in school without a history of assisting mothers? Does your education and employment background include nursing? Or are you committed to an apprentice path to certification, outside the nursing profession? Answering these and other questions up-front can help guide you to the most efficient and comprehensive training programs. With the availability of distance learning options and widespread access to classroom and clinical education, there is nothing standing between you and the training you need.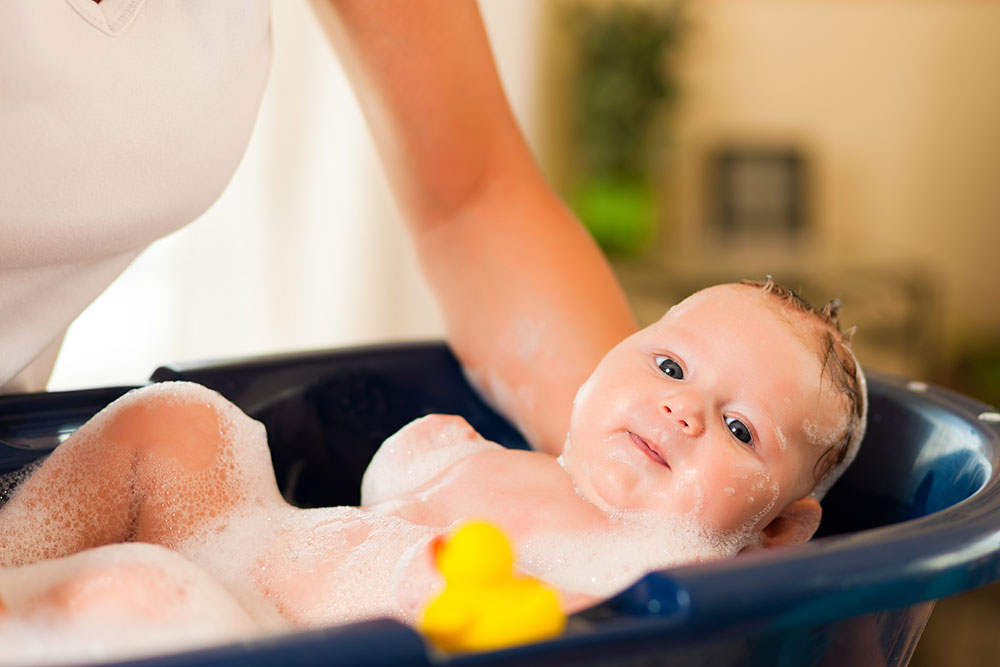 Complementary Care for Mothers and Newborns
While women have assisted one another during childbirth for centuries, modern midwives are well-trained professionals, meeting established standards in their field. Though many come from nursing backgrounds – and the two roles are closely linked – many midwives also gain experience in apprentice settings, expanding their knowledge under hands-on conditions. As a complement to contemporary obstetrics, midwifery brings unique benefits to the reproductive process and serves a key role worldwide.
With diverse training, midwives are in a unique position to provide customized care for each mother and child, emphasizing each patient's emotional, spiritual, and cultural values, as well as the physical and mental aspects of pregnancy and childbirth. Serving as a time-tested model for women's care around the world, midwifery relies on traditional, natural practices to empower women and give them access to individualized care.
As part of a comprehensive team, a midwife complements personal birth attendants and medical personnel, supporting a unified child birth effort. The scope of a midwife's involvement and the specific tasks undertaken during each pregnancy is highly individualized, permitting would-be mothers to orchestrate experiences reflecting their own standards and values. To ensure practicing midwives have the knowledge and experience necessary to furnish high levels of care, before, during, and after childbirth, a unified standard of care articulates the goals and methods of modern midwifery, creating multiple paths for gaining credentials in the field.
The Midwives Model of Care
Birthing models historically vary, recognizing a wide variety of approaches to the process. The midwife's approach, for decades, has been distinguished from other methodologies, including the modern medical model. Each distinct maternity care model prescribes to its own tenets, emphasizing a unique set of values. In each case, the interactions and relationships shared between providers and patients validate and reinforce the wishes and beliefs of a woman choosing a particular approach to maternity care. And since interventions, tools, and practices are found to be different within each health care strategy, there are substantial differences in the way each school of thought approaches the wonder of child birth. To ensure consistency and competency, the midwifery profession has adopted a standard model, reflecting values shared by midwives.
The Midwives Model of Care represents a fundamental departure from some other methods of caring for women, such as modern obstetrics. It was developed through consensus among several participating organizations, which set-about defining and addressing concerns about midwifery – particularly those unclear to health-care decision makers. The model is copyrighted by the Midwifery Task Force, a non-profit organization dedicated to promoting universal access to qualified midwife care. Through Citizens for Midwifery the group promotes the interests of local midwives as well as furnishing support for the field at the national level.
Focused on expectant mothers and their newborn babies, midwives bring trusting, nurturing care to the child birth process. These health care partners are active assisting expectant mothers with prenatal care and education, as well as guiding child birth and labor. They are also trained to mitigate complications and follow-up with care for newborns. While each woman's experience is unique, the Midwives Model of Care ensures that proper attention is paid to essential details, holding midwives to high standards in these important areas:
Supporting the physical well-being of an expectant mother over the course of the childbirth cycle
Educating and counseling mothers at every stage of the process
Providing hands-on help during labor and delivery
Offering postpartum care
Evaluating the need for obstetric interventions
Earning Professional Credentials
The American Midwifery Certification Board (AMCB) is the national certification board for nurse-midwifery and midwifery candidates who've already completed their graduate-level studies in a program accredited by ACME, the Accreditation Commission for Midwifery Education.
Considered the benchmark standard within the industry, AMCB certification is recognized across all 50 states. State licensure is a separate matter, but acquiring accreditation is a condition of gaining a license in many states. And facilities frequently call for AMCB certification before granting practicing privileges, protecting patients with assurance certified practitioners have met background requirements for safety. The organization's long history of midwifery certification includes a period of recognizing midwifery candidates previously trained as nurses, before extending certification programs to include options for those completing standalone midwifery education accredited by ACME.
AMCB certification candidates have two options for getting certified. Both paths call for a graduate degree from an accredited program, but a Certified Nurse-Midwife (CNM) must also possess an active registered nurse (RN) license. The other certification offered by AMCB is reserved for candidates who have completed the same education requirements, but don't come from a nursing background. This Certified Midwife (CM) designation is less commonly sought than AMCB's CNM credential, outnumbered by candidates entering the field from nursing. Once all the requirements have been met and verified by a program director, a candidate is eligible to sit for the national certifying exam.
Another credential, the designation of Certified Professional Midwife (CPM), is earned by meeting the standards of certification set forth by the North American Registry of Midwives (NARM). Unlike some other recognized credentials, CPM certification calls for knowledge and experience outside hospital settings. In fact, most professional midwives earning the CPM credential ultimately practice in private home or birth center settings in the United States, Canada and Mexico.
NARM strives to increase access to responsible midwife care across North America, pointing to studies showing positive outcomes for women choosing in-home or birth-center alternatives to traditional hospital child birth. By certifying autonomous health professionals as CPMs, the organization empowers women to select their own birth attendants and give birth where they feel most comfortable.
NARM sets standards for competency-based certification, which are reviewed annually to ensure they reflect educational testing best-practices and other accepted certifying protocols. The CPM credential extended by NARM is accredited by the National Commission for Certifying Agencies (NCCA), a body dedicated to credentialing excellence across diverse disciplines – including many health-related fields. Other midwifery certifications are also accredited by NCCA, including the popular Certified Nurse Midwife designation earned through the AMCB.
In addition to advocating for the lower costs and positive outcomes associated with CPM assisted births, NARM supports the field at the state and federal levels, representing the profession at public health, legislative and professional midwife conferences. The organization's unique Portfolio Evaluation Process (PEP) accounts for midwives who've earned knowledge and experience outside traditional educational structures, enabling them to present their competencies for credentialing consideration.
Becoming a CPM establishes basic knowledge and abilities for competently practicing as a midwife. Competency is earned through a combination of activities, including supervised clinical experience, education, and specialized training (incorporating a requirement for in-home experience). The program is of particular value for aspiring midwives who've gained experience working as apprentices. In addition to midwives coming from practical backgrounds, the program also serves applicants with formal academic training in midwifery – encouraging women with diverse experience to become CPMs. Completing a comprehensive written examination at a satisfactory level represents the final step toward certification.
Education Leads to Certification
The educational requirements for becoming a midwife support multiple paths to earning credentials. Pursuing certification through the American Midwifery Certification Board, for example, calls for a graduate-level degree from an accredited program, regardless of whether or not you wish to obtain certification as a CNM or CM. Earning the designation CPM, on the other hand, doesn't necessarily require a post-baccalaureate degree, leaning on an apprenticeship model, rather than an institutional program, to instill competency. Rigorous, proprietary standards are maintained by each administering organization. And earning any of the above credentials requires applicants to pass a certification exam, scoring at an acceptable level.
Beyond the classroom education requirements put in place for earning certification in the field of midwifery, credentialed practitioners also participate extensively in clinical settings, gaining valuable hands-on experience assisting births and managing the ongoing health care needs of women. Furthermore, the experience must be gained under the supervision of an experienced midwife or nurse possessing a graduate degree and extensive clinical expertise.
Educational programs for midwifery consist of various graduate-level alternatives, imparting the essential components of the accepted midwifery curriculum. In addition to standard-defining input from ACME, the American College of Nurse Midwives (ACNM) helps clarify the role of a certified midwife, in the document Core Competencies for Basic Midwifery Practice.
Preparatory Programs
Nationally accredited midwifery schooling options for those pursuing the educational credentials required to complete a midwife training program include the following institutions. Programs prepare eligible graduates to take national certification exams and practice in various settings:
Marquette University – School of Nursing – Marquette nursing students pursuing a Master of Science degree can choose among various degree specialties, including an advanced practice specialty in nurse midwifery. Post-masters certificate programs are also available for would-be nurse midwives.
University of Cincinnati Online Master of Science in Nursing – Completing a Masters in Science in Nursing (MSN) may include UC's midwifery emphasis. In fact, the institution is the first to offer an online program for MSN candidates studying to enter the profession. The two-year curriculum supports timely graduation and enables degree earners to move-on toward rapid certification. The ACME accredited program emphasizes core competency and graduates are eligible to sit for the AMCB certification examination. The school recently boasted a 90% first-time pass rate for exam participants who've complete the UC MSN midwifery studies.
Texas Tech University Health Sciences Center – Texas Tech's School of Nursing offers an MSN midwifery track program for graduate nursing students. The distance education track is comprised of 51 credit hours, completed through a combination of online, web-enhanced, and face-to-face classroom learning. Upon completion of the program, graduates are eligible to sit for the AMCB exam. The school also offers a post masters midwifery certificate for those already possessing a graduate nursing degree.
University of Indianapolis – Master of Science in Nursing – The college's Nurse-Midwifery Program is ranked among the top 30 schools for education into the field and is fully accredited by ACME. The program prepares graduates to practice within the standards set-forth by ACNM.
California State University – Fullerton – A Women's Health Care Concentration is offered as part of Fullerton's Master of Science in Nursing Program. The school's nurse-midwifery specialty prepares graduates to work in various settings, including roles with hospitals, community agencies and outpatient organizations.
Employment Outcomes
Well-trained midwives help manage the reproductive health and maternity needs of women throughout their lifetimes. As a result, work opportunities are not limited to simply assisting births (though certified CNMs and CMs attended more than 330,000 in 2014). On the contrary, certified professionals guide and educate women and provide everything from reproductive care to basic nutrition counseling. CNMs can legally prescribe medications in all 50 states.
According to the Bureau of Labor Statistics findings about nurse-midwife employment trends and earning potential, the profession drew a mean annual income above $93,000 in 2015. Represented as a mean hourly pay rate, the compensation level measured-out to roughly forty-five dollars per hour.
Midwives commonly work in physicians' offices, typically earning just over $100,000 annually in these settings. Outpatient care facilities also employ qualified midwives, resulting in similar salaries. According to BLS, California and New York employ the greatest numbers of certified nurse-midwives, followed by Massachusetts, Florida, and Georgia. California midwives earn the highest salaries in real dollars, often exceeding $125,000 annually for established practitioners working in 2015.
Industry Organizations Support the Profession
Advocacy groups like the Midwives Alliance North America (MANA) have adopted the Midwives Model of Care, serving as the basis for their efforts to promote access to midwives for all women needing their services. The organization is also active in research and provides members-only benefits for those in the field. MANA moves to make midwifery a universally recognized maternity care option, fully integrated into the conventional national medical apparatus.
Unlike some other membership organizations serving the midwifery profession, MANA uniquely accepts midwife members from all paths of certification, whether obtained following graduate education or primarily earned in a hands-on apprentice role. Committed to expanding the role of midwives in the health care system and ensuring expectant mothers have access to the nurturing care offered by the profession, MANA provides a forum for vocational dialog and interaction, as well as other resources for professionals working in the field.
The National Association of Certified Professional Midwives (NACPM) is the membership organization representing CPMs within the United States. Founded in 2000, the group is committed to a maternity care system in which the midwifery profession is fully accessible to women across the United States. To that end, the organization serves as a voice for professional midwives, as well as extending members-only access to education, research and financial savings.
The Midwifery Education Accreditation Council (MEAC) partners with allied midwifery organizations, striving to embed direct-entry midwives into the US health care system – making their valuable services available to all women. MEAC is recognized by the U.S. Department of Education as an accrediting agency of midwifery institutions and programs across the United States.
To ensure positive educational outcomes for midwives completing their training, the Association of Midwifery Educators (AME) connects, collaborates and coordinates with teachers, administrators and institutions offering midwifery training. With multiple paths to certification and education available, AME furnishes valuable resources for candidates deciding their best approach to getting established as a trusted midwife.
Whether you are an experienced health care professional, expanding your nursing expertise to include midwifery, or someone entering the field from another background; the profession probably offers an educational path and certification opportunity you can use to advance your career. To become a midwife, explore the road to competency with industry agencies, such AMCB and NARM, and get started earning credentials today.