Frequent Urination Condition
Frequent urination simply means urinating more often than usual. Its a symptom rather than a condition. Most people empty their bladders between four and eight times a day; frequent urination is therefore defined as voiding urine more often than eight times a day with the implication that this increased rate is not strictly volitional.
Frequent urination does not always signify an underlying health problem.
You may be drinking too much fluid, or possibly you need to modify your food and beverage intake: alcohol, caffeinated beverages such as coffee and tea and even some foods such as celery, watermelon and parsley are natural diuretics increasing the amount of urine you would normally excrete.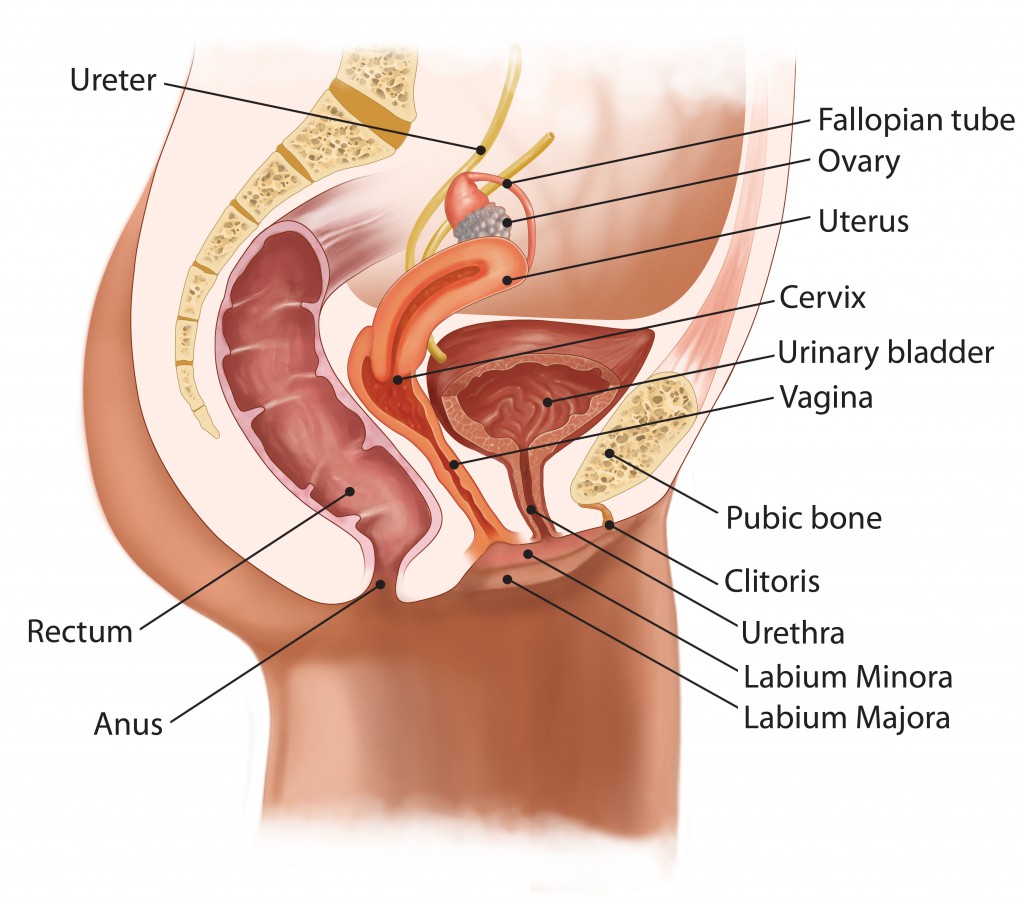 Underlying Problems
But frequent urination is often a sign of an underlying medical pathology, most often a urinary tract infection or cystitis (an inflammation of the bladder) that can affect either sex although it most common in women.
Frequent Urination? Get Remedies Fast!
Frequent urination can also be the first symptom of diabetes, both type 1 and type 2, as the body mobilizes the urinary system to rid itself of excess glucose.
Frequent urination is linked to prostate problems in men and to pregnancy and pelvic inflammatory disease in women. The symptom is also a common side effect of obesity and abdominal radiation treatments.
Even when frequent urination is not connected to an underlying pathology, it can be a disruptive and embarrassing condition. When you have to go, you have to go no matter what else is happening around you.
When frequent urination forces major changes in lifestyle habits or is accompanied by fever, pain, nausea and vomiting, increased or decreased appetite, genital discharge or changes in the appearance of the urine itself, it's time to consult a physician about the condition.
Alternative Names
There are several different conditions which are closely associated with frequent urination:
Urgent Urination, Urinary Urgency
A sudden, compelling need to urinate linked to a burning sensation or pain, often a sign of an underlying urinary tract infection.
Urge Incontinence, Urinary Incontinence, Overactive Bladder Syndrome
A sudden, irresistible need to urinate due to bladder spasms. Symptoms include urinary frequency, urinary urgency, and sometimes leaking urine before you can get to a toilet.
Stress Incontinence
Involuntary urination that occurs during an activity such as coughing, sneezing or laughing, generally caused by an underlying anatomic weakness to the bladder.
Nocturia
Frequent urination at night involving waking up several times to use the toilet.
Polyuria
The production of excessive volumes of urine for an adult, over 2.5 liters in 24 hours.
Depending on the underlying cause of your urinary frequency, you may experience some of these symptoms as well.
Physiology
Urination is the process by which urine is eliminated from the body, a function which in healthy humans is partly under voluntary control.
Cellular metabolism generates nitrogenous waste products that must be eliminated from the bloodstream. These wastes are filtered out of the bloodstream by the kidneys. There are two kidneys in the body, each made up of microscopic structures called nephrons that act as filtering units removing most of the water, salt and waste from the blood that passes through them.
The resulting liquid waste product called urine is transported through anatomic structures called ureters to the bladder where it is stored. The anatomical structure of the ureters and bladder do not allow urine to back up towards the kidneys under most circumstances.
Bladder Muscles
The bladder has two sets of muscles controlling its opening. Only the external sphincter is under voluntary control. Both the internal sphincter and the smooth muscle in the wall of the bladder are under the control of the parasympathetic nervous system. As your bladder fills with urine, the smooth muscle stretches by means of small contractile waves to accommodate the extra volume of urine. When urination occurs, the bladder's outer layer of muscle (called the detrusor) contracts to help push out urine.
Urine is excreted from the bladder through the urethra, a process called urination. The average adult bladder can hold between 300 and 500 cc of urine. Urine is sterile when it is excreted from the body: it contains fluid, salts and waste products, but it is free of bacteria, viruses and other pathogenic organisms.
Causes of Frequent Urination
Overactive Bladder
Overactive bladder is a condition associated with a sudden, irresistible urge to urinate, resulting from involuntary contractions of the musculature of the bladder wall.
Overactive bladder is particularly common among middle-aged and older adults, and some medical experts estimate that one out of ever 11 adults in the United States suffers from some form of it. Untreated overactive bladder can lead to an increased incidence of urinary tract infections and skin infections from the corrosive effects of urine on the delicate skin of the urogenital area. But treatment success rates are high: with behavioral modification techniques and medication, 80% of people are able to bring their symptoms under control.
Overactive bladder can be brought on by abnormalities of the nervous system such as spinal cord injuries, multiple sclerosis, strokes, Parkinson's disease and diabetic neuropathy; by urinary tract infections; and by blockages to the urinary system such as those caused by kidney stones or an enlarged prostate. But in many cases, there is no underlying pathogenic cause to overactive bladder.
Medical History
Medical history plays an important role in diagnosis: urinary frequency, urinary urgency, stress incontinence and urinating more than three times a night are all suggestive of overactive bladder. A pelvic exam for women (to rule out pelvic inflammatory disease) and a prostate exam for men (to check for enlargement) are generally indicated. Ultrasonic measurement of the post-void residual (the amount of urine left in the bladder after urination) can further help determine whether symptoms are due to muscle spasms or some other cause.
If underlying pathology is ruled out then treatment for overactive bladder focuses on:
Improving the Tone of the Surrounding Pelvic Muscles
Doing Kegel exercises (also called pelvic floor exercises) for five minutes, two to three times a day, can markedly decrease incontinence in both women and men. Occasionally Kegel exercises are used in conjunction with biofeedback and electrical stimulation of the floor of the pelvis.
Behavioral Modification
Behavioral techniques called bladder training can teach you to resist the urge to urinate, gradually increasing the interval between trips to the toilet.
Medications
Several medications that block the effects of the neurotransmitter acetylcholine have proven successful in the treatment of overactive bladder. They share common side effects including dry mouth, constipation, blurred vision, and in the elderly, confusion.
Oxybutynin (Ditropan): Oxybutynin suppresses spasms in the smooth muscles of the bladder wall. Additionally it relaxes the detrusor.
Tolterodine (Detrol, Detrol LA): Tolterodine suppresses spasms in the smooth muscles of the bladder wall. It does not cause the mouth to dry out as much as Oxybutynin.
Solifenacin (VESIcare). Similar to Tolterodine, but with a longer half-life.
Tricyclic antidepressants such as imipramine (Tofranil) and doxepin (Sinequan, Adapin) have also been used to treat overactive bladder with some success. Their mechanism of action is not clear.
Natural Treatments
If you are suffering from the symptoms of overactive bladder, there are a number of remedies you can try at home without seeking medical attention. Regulate your fluid intake. If you smoke, stop. Consider eliminating coffee, tea and other caffeinated beverages and foods: caffeine is a known diuretic.


Foods such as chocolate, spicy cuisines, alcohol and carbonated drinks can also irritate the bladder. If you are even a few pounds overweight, consider going on a diet: middle-aged people tend to put on weight in their abdomen, and all that extra avoirdupois exerts extra pressure on your bladder.
Constipation, similarly, also exerts extra pressure on your bladder so consider increasing the amount of fiber in your diet if you suffer from it.
Some naturopathic doctors believe that overactive bladder is linked to food sensitivities, particularly to wheat and dairy products.
These foods, it's speculated, cause a systemic inflammation that manifests, among other things, as an inflamed bladder. By cutting out one food group for a period of time and observing how your symptoms respond, you can pinpoint the dietary culprit.
Mineral Supplements
A number of botanicals and mineral supplements have also been used to treat overactive bladder with some success.
Pumpkin
Native Americans have used pumpkin seeds for centuries to improve bladder and prostate health. Pumpkin is also one of the few natural remedies to be tested in clinical trials: in one six-week study of postmenopausal women suffering from overactive bladder, almost 60% of participants showed marked improvement.
Magnesium
Clinical trials have also proven the efficacy of magnesium, particularly among patients suffering from Parkinson's disease. It thought to control smooth muscle spasms.
Saw Palmetto
Palmetto is commonly used throughout Europe to treat the symptoms of benign enlarged prostate. Its precise mechanism of action is unclear but it has anti-inflammatory properties and is known to reduce the activity of enzymes linked to prostate problems. Clinical studies have proved that it reduces urinary frequency. But palmetto has some mild estrogenic effects; for that reason, women who are pregnant, breastfeeding, taking birth control pills or undergoing hormone therapy should avoid it.
Stress Incontinence
Stress incontinence is the involuntary loss of urine due to a sudden pressure on the abdominal muscles secondary to physical activities like coughing, sneezing or laughing.
While its symptoms and many non-invasive treatments are similar to those for overactive bladder, its underlying cause is quite different: it due to a weakening of the pelvic musculature which in men can occur following a prostatectomy and among women is a common aftermath to childbirth among women (exacerbated when estrogen levels decrease in the week before menstruation or following menopause.)
In addition to the treatments described under overactive bladder above, one non-surgical treatment that sometimes used for women suffering from stress incontinence is the insertion of a small ring-shaped medical device called a pessary into the vagina. The pessary reduces stress incontinence by compressing the urethra against the symphysis pubis bone. If a woman uses this treatment option, she must be carefully monitored by her physician to reduce the chance of contracting a vaginal or urinary tract infection.
Surgical treatment is only considered if other non-invasive treatments have failed and the exact anatomical site of the pelvic muscle weakness is known.
Nocturia
Nocturia is the medical term for frequent urination at night. It can be a symptomatic of a systemic disease process such as a kidney or bladder infection, diabetes or sleep apnea; in men, it is often the first sign of prostate enlargement. But even when its causes are relatively benign, nocturia can still be a difficult condition to live with because it interferes with sleep.
Interventions to try at home include minimizing all fluid intake but particularly caffeine and alcohol for at least three hours before bedtime, taking medications that have a diuretic effect earlier in the day, and avoiding strenuous exercise and potentially stressful interactions before sleep. You should see your physician if nighttime urination is accompanied by fever, pain or discomfort, or if your urinary frequency is not affected at all when you cut down on fluids before bedtime.
Medical History and Testing
Since nocturia is frequently a symptom of an underlying systemic pathology, when you visit your physician, he or she will try to rule these out by taking a thorough patient history, performing a physical exam, and ordering diagnostic tests such as urinalysis, urine culture, blood sugar and BUN/creatinine clearance.
Nocturia can be a symptom of benign prostate enlargement, urinary tract infection, kidney failure, congestive heart failure, obstructive sleep apnea or diabetes.
Urinary Tract Infections (UTI)
Urinary tract infections are the second most common type of infection, resulting in 8.3 million visits to doctors offices every year. UTIs are named differently according to the primary site of infection:
Urethritis is an infection of the urethra
Cystitis is an infection of the bladder
Pyelonephritis is a kidney infection
In addition to urinary symptoms like urinary frequency and urinary urgency, UTI symptoms can include low-grade fever, abdominal or back pain, and urine that appears cloudy and has an unusual or foul odor. With more serious infections that spread to the kidneys, symptoms may include a fever over 101 degrees Fahrenheit with chills and night sweats, nausea and vomiting and more severe pain in the abdomen or lower back or referred to the flank.
In a significant number of cases, UTIs are asymptomatic. Indeed among the elderly for whom UTIs are a huge concern, the only symptoms may be confusion, combativeness or other changes in mentation.
UTIs occur when bacteria contaminate the urethra opening and begin to multiply. The most common contaminant is Escherichia coli (E. coli), a bacteria which typically lives in the intestines and the most common source of infection in active individuals is fecal contamination following bowel movements. But any abnormality in the urinary tract that obstructs the free flow of urine a kidney stone, for example, or an external catheter can set the stage for infection.
Higher Risk Categories
Women are more prone to UTIs than men, possibly because their urethras are shorter and closer to the anus. Medical experts estimate that half of all women will experience a UTI at least once in their lifetime, and most of them more than once. Factors that increase a woman™s susceptibility to UTIs include sexual activity (because intercourse can irritate the urethra,) use of the diaphragm as a birth control device, and aging since the decrease in estrogen following menopause leads to more fragile urogenital tissues.
If the UTI involves mild discomfort but no fever, you can try to manage it at home. Your goal will be to flush the offending microorganisms by drinking lots and lots of water. Avoid drinking caffeinated beverages such as coffee and tea, alcohol and carbonated beverages as these will irritate your bladder. Since an ounce of prevention is worth a pound of cure, for the future remember to wipe from front to back after a bowel movement (rather than the other way around), to urinate as soon as possible after sexual intercourse and (for women) to avoid potentially irritating feminine hygiene products.
Cranberry Juice
For more than a century, cranberry juice has been used as a natural remedy for UTIs. Cranberries contain substances called proanthocyanins which seem to prevent bacteria from sticking to the walls of the urinary tract. Don't use the highly sweetened cranberry juice you find in supermarkets for this purpose. Instead use unsweetened cranberry juice or cranberry extract tablets available from health food stores.
If you are running even a low-grade fever or your UTI is causing you significant discomfort, then you should opt to see a physician for treatment.
Definitive diagnosis will be made on the basis of a urinalysis done on a clean, mid-stream catch specimen of urine. Blood, pus and/or bacteria will be present in a urinalysis that's positive for a UTI. Occasionally a urine culture may also be ordered to test for specific strains of bacterial infection. Other tests your physician may order if he or she thinks your infection may be more serious include blood cultures and a CBC.
Treatment Options
The first line of treatment for a simple UTI is antibiotics. Commonly used antibiotics include Amoxicillin (Amoxil, Trimox), Ciprofloxacin (Cipro), and Sulfamethoxazole-trimethoprim (Bactrim). Symptoms often respond to treatment within 24 hours, but it is important to complete the antibiotic regimen even if symptoms have disappeared otherwise the implicated bacteria may develop a resistance to that antibiotic.
Your doctor may also prescribe medication called Phenazopyridine hydrochloride (Pyridium) to control the burning sensation you experience upon urination. One side effect of Pyridium is that it turns your urine bright blue!
If your UTI has made you extremely sick or you are incapacitated in some way that makes your doctor think you will be unable to adhere to the antibiotic protocol (as sometimes happens with elderly patients), your doctor may recommend hospitalization so that antibiotics and fluids can be administered intravenously
References: