Leucorrhoea, or, as it is also known as, leukorrhea or leucorrhea, is a normal and common condition in which discharge from the vagina becomes changes in color or consistency. This discharge is often caused by inflammation or infection within the vagina or cervix. Irritation of the membrane lining can also cause leucorrhoea to occur. This discharge may become thick or foul smelling, or increase in quantity around puberty or during sexual arousal. It is referred to as either cervical leucorrhoea or vaginal leucorrhoea, depending where the discharge originates.
Symptoms
Leucorrhoea itself is a natural increase in vaginal discharge but it can become bothersome and disruptive to the normal life of a female. Many factors can contribute to the cause, and some symptoms may be indications of a more serious condition. Care should be taken to report any unusual changes to your physician when applicable.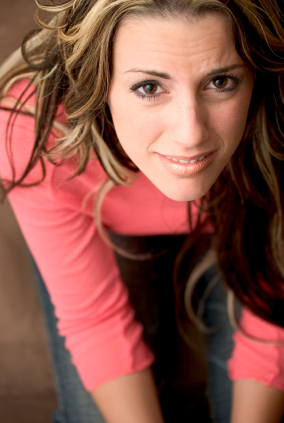 This discharge may be like any of the following:
Dark, bloody, yellow or white in color
Foul or sour smelling
Thick, watery, sticky or frothy
Other symptoms can include:
Pain during or after intercourse
Spots on undergarments from discharge
Lower back or abdominal pain
Leg pain, specifically calf and thigh
Frequent urination, especially burning during urination or passing little urine
Fatigue or weakness
Irritability and lack of concentration
Upset stomach such as diarrhea or constipation or increased gas production
Frequent headaches
Black or dark circles under the eyes
Itching in the vaginal and surrounding areas, area may become inflamed or reddened
Causes
Many causes of leucorrhoea exist, the most frequent one being hormonal imbalance, but may be caused by infection or irritation of the membranes lining the genitals.
Leucorrhoea? Get Remedies Fast!
Other causes can include:
Spermicidal creams, ointments and jellies that are used as contraception which can irritate the lining or strip the mucus
Certain medical conditions such as diabetes and anemia
Bacterial or fungal infections
Irritation caused by IUDs (intra uterine device used for contraception)
Injury to the cervix or vagina caused by sexual activity, muscle injury, childbirth or miscarriages
Unhygienic conditions that lead to the accumulation of bacteria within and around the vagina
Sexual intercourse
Sexually transmitted diseases. Gonorrhea often causes a marked discharge.
Menstrual changes such as onset of puberty, menopause or changes associated with pregnancy
There are also several classifications of the discharge that have specific names and symptoms.
Cervicitis
Cervicitis is often indicated when lower back pain is present. Cervicitis is caused when the uterine cervix becomes inflamed. This may occur due to infectious causes such as sexually transmitted diseases but non infectious causes as possible. The most common non infectious causes are allergic reactions to spermicidal products or lubricants, latex condoms, contraceptive diaphragms, and intra-uterine devices (IUDs).
Monilial Vaginitis
Monilial Vaginitis, also known as a vaginal yeast infection or candidiasis, occurs most often in pregnant or diabetic women, or also in women who take birth control pills or some antibiotics. Hormonal changes and oral contraceptives have been shown to change the pH in a woman's body, which can lead to yeast infections. Other factors may contribute to vaginal yeast infections, often by wearing dirty or damp undergarments for long periods of time and unsanitary conditions.
Trichomonal Vaginitis
Trichomonal Vaginitis, also called trichomoniasis or trich, manifests as a yellow and sometimes frothy discharge along with itching. It is commonly caused by sexually transmitted diseases, but can also be caused by poorly cleaned sexual toys, wet towels and unclean or damp undergarments worn for long periods of time. Symptoms can appear within 3 to 28 days after infection and may be anywhere from a mild discomfort to severe complications.
Pregnant Women
Women who have become pregnant may face an increased risk of premature labor if they are infected with trichomonal vaginitis. The risk of being infected by other sexually transmitted diseases such as Chlamydia also is increased due to this type of leucorrhoa. Sexual partners may need to be treated for this as well to prevent recurring infections.
Risk Factors
The primary risk for leucorrhoea is it becoming a chronic condition or severe infection. This occurs if it is not treated during its initial stages. In some cases, the discharge may be caused by other conditions such as sexually transmitted diseases and should be treated right away. When the discharge is caused by infection it should be treated as soon as possible to prevent the infection from spreading throughout the body.
Prevention Tips
The best prevention is to keep the body clean and eat a healthy diet along with the adequate consumption of water. Wearing comfortable, "breathable" panties and changing them often will also help prevent some of the build up and bacteria that can cause leucorrhoea. Those who swim or exercise often should change out of damp clothing as soon as possible to prevent the formation of conditions that lead to leucorrhoea. Low stress levels and healthy sleeping habits can also reduce strain on the body.
Other ways to prevent issues with leucorrhoea include:
Avoid excessive use of products designed for feminine hygiene. This can include panty liners, pads, tampons, douches and feminine sprays.
Avoid contaminating the vaginal area by always wiping front to back after bowel movements and observing proper hygienic practices.
Proper use of condoms and other types of barriers such as dental dams when in any sexual relationship. When infection is present, abstain from sexual activity during treatment to avoid spreading the infection.
Tests and Diagnostic Considerations
As leucorrhoea can be a normal occurrence, testing for it can often be overlooked. If the discharge becomes foul smelling or heavily discolored, consult a physician to rule out other conditions and causes such a sexually transmitted diseases or infection. In young females, this may occur prior to the onset of puberty and can be an indication that menses will begin.
In recent years products have become available at locations such as pharmacies and grocery stores to allow a woman to test at home to see if a yeast infection is present. This eliminates the need for a pricey doctor exam and testing in many cases but if the infection does not clear up using over the counter methods or becomes worse, a doctor should be consulted.
Treatment Options
Treatment options vary due to the wide variety of causes. In some cases, the leucorrhoea may resolve itself, but if the condition worsens or changes, a physician should be consulted. Prevention is the best treatment, but there are many things that can be done at home to help shorten the duration.
Home Remedies
Proper Hygiene
One of the easiest ways to prevent leucorrhoea at home is to practice proper hygiene. Avoiding dirty or synthetic panties can allow the genital area to breathe and avoid the buildup of bacteria.
Changing out of wet or damp undergarments will also help prevent problems. Washing with an irritant-free soap can help to remove bacteria and dirt. Irritant-free soaps are often scent and dye free, such as glycerin soap. While staying clean helps prevent leucorrhoea, it is important not to over-wash, as it can irritate the body and lead to heavier discharge or infection.
Eat A Balanced Diet
Eating a healthy and balanced diet that is low in sugary or processed foods can help keep the body healthy. Eating plenty of nutrient rich fruits and vegetables helps keep the body healthy and functioning normally.
Drinking the recommended 8-10 glasses of water per day can also flush toxins from the body. A balanced diet benefits the body in many ways and can help with many conditions beyond leucorrhoea.
Fenugreek Seeds
This herbal supplement is available at many health food stores and has been shown to help promote good reproductive health. Cost is largely dependent on the source of the fenugreek seeds; it is available in bulk loose, as a tea or in capsule form.
Dried Coriander
Another herbal supplement that can be found at health food stores, coriander can assist in removing toxins from the body. It is available in bulk, can be steeped into a tea or taken as a capsule. When taking herbal supplements, please consult your doctor or a pharmacist to ensure that it does not interact with other medications and report any side effects or reactions accordingly.
Overripe Bananas
Eating very mature (overripe) bananas is thought to help control leucorrhoea, and can reduce symptoms such as constipation or upset stomach. This may also aid with symptoms of fatigue.
Exercise and Lower Stress Levels
Excessive exertion and high stress can contribute to formation of leucorrhoea, so care should be taken to reduce those elements. A lower impact exercise may be used instead of high impact exercise, while some forms of exercise such as yoga and meditation have been shown to lower stress. Before beginning any new exercise regimen, you should consult your doctor and be aware of any health conditions that may be negatively impacted by exercise.
Fasting
Fasting is sometimes used to cleanse the body but caution should be taken when beginning any drastic dietary changes. There are a number of resources available for help on fasting including what supplements are recommended.
Medical Remedies
Medical Remedies for leucorrhoea depend upon the underlying cause. In cases of inflammation or infection, medication may be prescribed to reduce symptoms and kill bacteria or calm the tissue. Antibiotics may also cause leucorrhoea or worsen it, so talk with your doctor if you have concerns or questions and report any new symptoms if they arise. Costs for treatment vary depending on where treatment is obtained, medications prescribed and whether insurance is used or not.
The most commonly used medicine for many forms of leucorrhoa is metronidazole, known by it's brand name of Flagyl. This treatment is available in single and multiple doses and is taken orally. Metronidazole may have some side effects, so instructions should be followed carefully for best possible results. In some cases it may be necessary to have any sexual partners get treatment for the infection so that it is not retransmitted. Seeking prescription medication for leucorrhoea is sometimes necessary but can be expensive due to costs associated with visiting a doctor and testing in addition to the medication cost.
An over the counter remedy is also available for a moderate price. There are several brand and generic names for the product and are focused on treating yeast or fungal vaginal infections. Treatments come in a one, three and seven day package but it should be noted that the one day treatment often requires several days for results to be noticed. This type of product can be fairly messy, and may have some side effects depending on the person. Side effects may include allergic reactions and irritation. It is also possible to obtain topical treatments to reduce some of the symptoms while using other methods to treat the underlying infection. If relief is not obtained after using over the counter methods, consult a doctor.